Lasipalatsi Store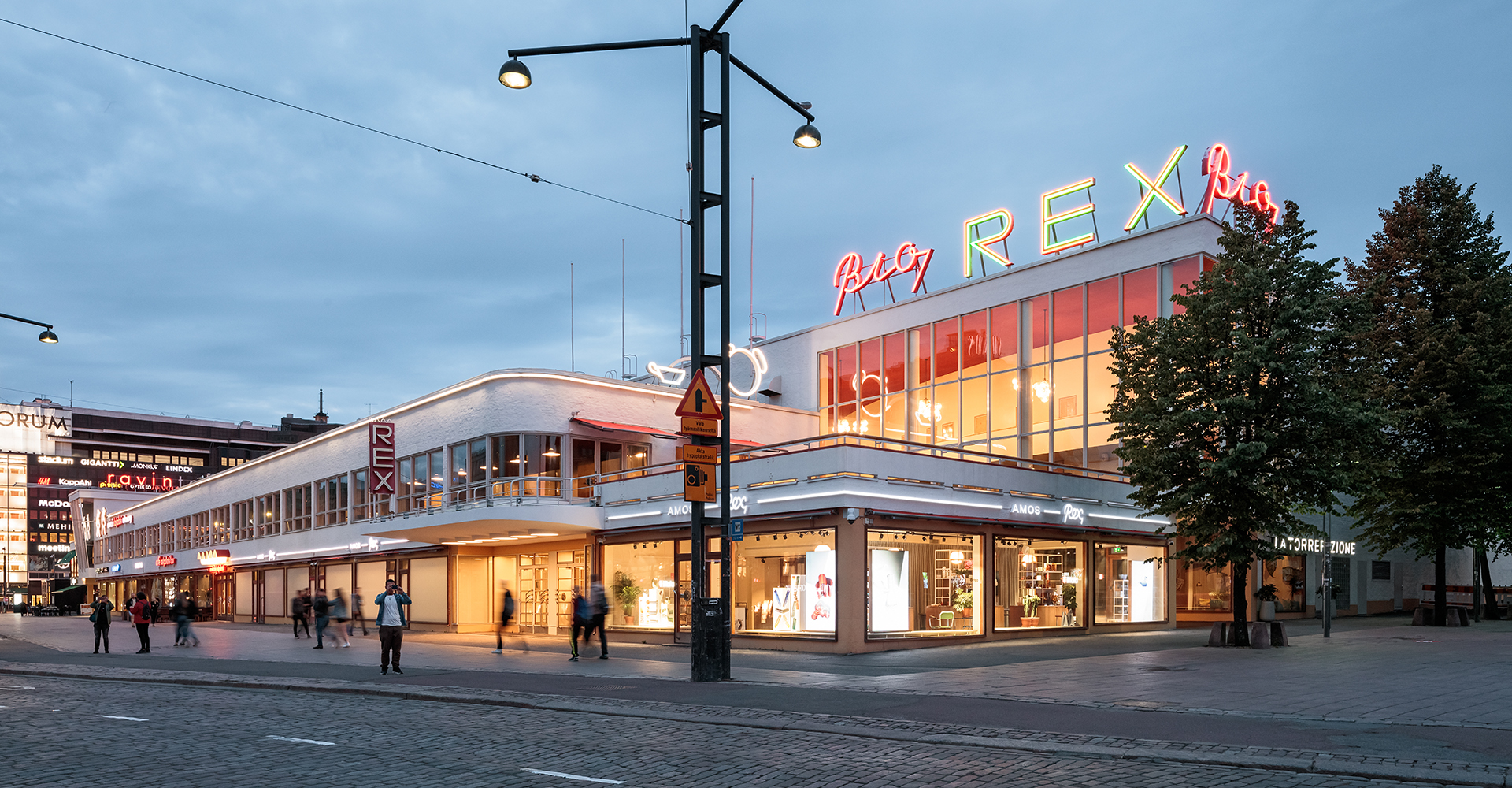 Lasipalatsi store in the heart of Helsinki
The rattling sound of trams, the bus station, the museums, the shopping centres and the heartbeat of the city. All these elements create the atmosphere of Johanna Gullichsen's new store in Lasipalatsi. At the new location, we can better serve the residents of Helsinki who pass through the city centre every day and, of course, the tourists visiting Helsinki.
The familiar flagship store at Erottaja continues alongside the new store at Lasipalatsi. At Erottaja, we will continue helping you with bespoke orders and fabrics by the meter. At Lasipalatsi, you will find a great selection of ready-made interior items and accessories. The Lasipalatsi store is full of gift ideas for both a friend and for yourself. For example, the Twin collection, exclusively sold at the Lasipalatsi store, includes purses, bags and cushions. Twin products are based on the duality of the Normandie patterns; one side is light, and the other is dark.
It is no coincidence that our new shop is opening in Lasipalatsi. The fascinating history of the building and its uncompromising style go hand in hand with Johanna Gullichsen's values. Viljo Revell, Heimo Riihimäki and Niilo Kokko, then architecture students beginning their careers, designed the "glass palace" completed in 1936, for the needs of visitors to the 1952 Olympic Games. The building, originally intended to be temporary, remains one of the gems of Finnish functionalism. The winter garden of this modern and spacious building, the transparency of the shopping areas, the glass surfaces, the shiny and metallic columns as well as the brightly coloured wall surfaces were an attraction in their time. Due to its uncertain future, Lasipalatsi had deteriorated over the years and the building was renovated in 1998. Twenty years later, Lasipalatsi underwent yet another major renovation. At the same time, the Amos Rex Art Museum, designed by JKMM Architects, was opened in the building. The museum instantly became a must-see site in Helsinki, consisting of underground exhibition rooms and a roof that rises over Lasipalatsi Square.
"Lasipalatsi reflects the same values I want to promote: design that lasts over time while remaining exciting, fresh and relevant over time. That's why this building inspires me so much. Opening my shop in Lasipalatsi will surely inspire me and deepen my roots and identity as a designer," says Gullichsen.
Welcome to Lasipalatsi!