About us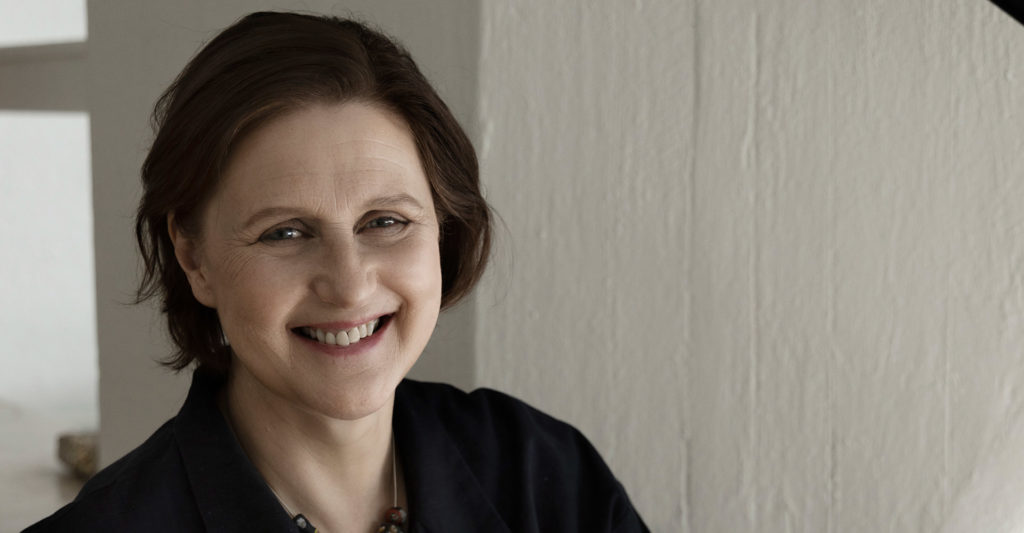 Johanna Gullichsen is a Finnish textile designer
Founded in 1989, Johanna Gullichsen textile studio supplies high-quality woven fabrics, homeware products and fashion accessories with graphic patterns and beautiful textures. With a flagship store and head office in the centre of Helsinki, the company promotes sustainable local manufacturing.
Preserving authentic methods and the craft of weaving
The collection is produced respecting the environment and international industry regulations. Long-term collaboration with local experts in manufacturing and crafts supports ecological working methods and responsible production.
Woven to last
The fabrics are designed to endure. The collection is conceived for both private and public interiors, with an emphasis on timeless designs and durable quality. The robust nature of the upholstery textiles is a reflection of traditional values, that will bring structure and elegance in many combinations and uses. Their warmth creates balance within the fast-paced world around us.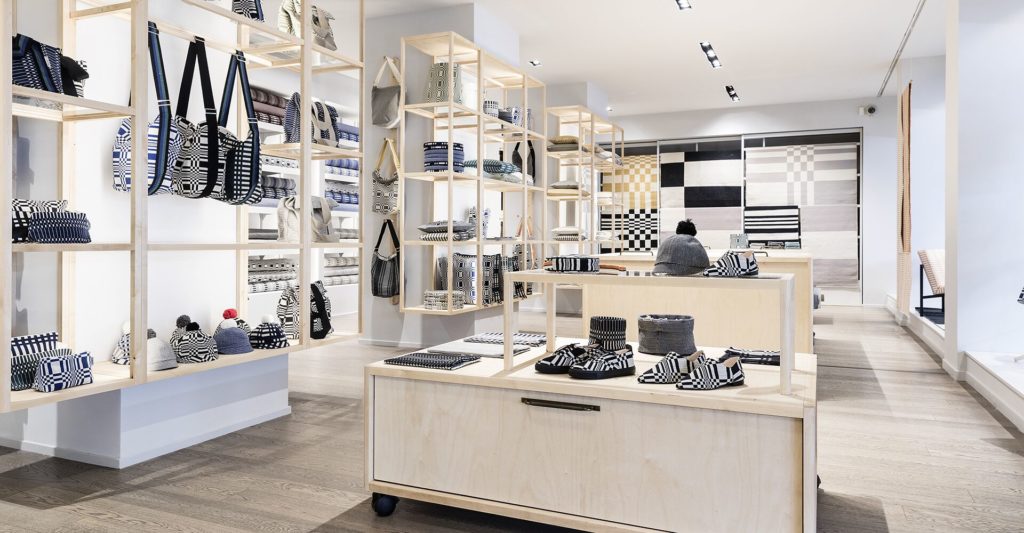 Blending traditional Nordic influences with a simple modernist aesthetic. With a keen interest in the art of weaving, Johanna Gullichsen has developed a unique style, creating fabrics that are both luxurious and informal. It's all about an understated appeal, where materials are created and used for enhancing the haptic qualities in living environments.
Inspired by traditional hand-craft skills, Gullichsen devoted herself to studying weaving techniques and developed her specific approach at Porvoo Crafts School after academic studies. To create new patterns and textures, she keeps exploring the craft of weaving and the sensuous qualities of traditional materials. Working with the loom is part of her creative process, through which ideas emerge. Products are then developed in close collaboration with her team of weaving mills and sewing ateliers.
The collection includes fabrics, bags, homeware and a linen range for bathing. The textiles and products distributed worldwide through local agents, stores and museum shops bring a timeless appeal of refinement. Sturdy natural materials and the earthy quality of the upholstery textiles has proved popular in public interiors, where the simplicity of Nordic design has been sought for adding an air of informal elegance.
As an antidote to disposable consumer culture, the collection draws from a dialogue between tradition and modernity. Using natural fibres and time-honoured techniques is a constant source of inspiration.