Johanna Gullichsen at Milan Design Week!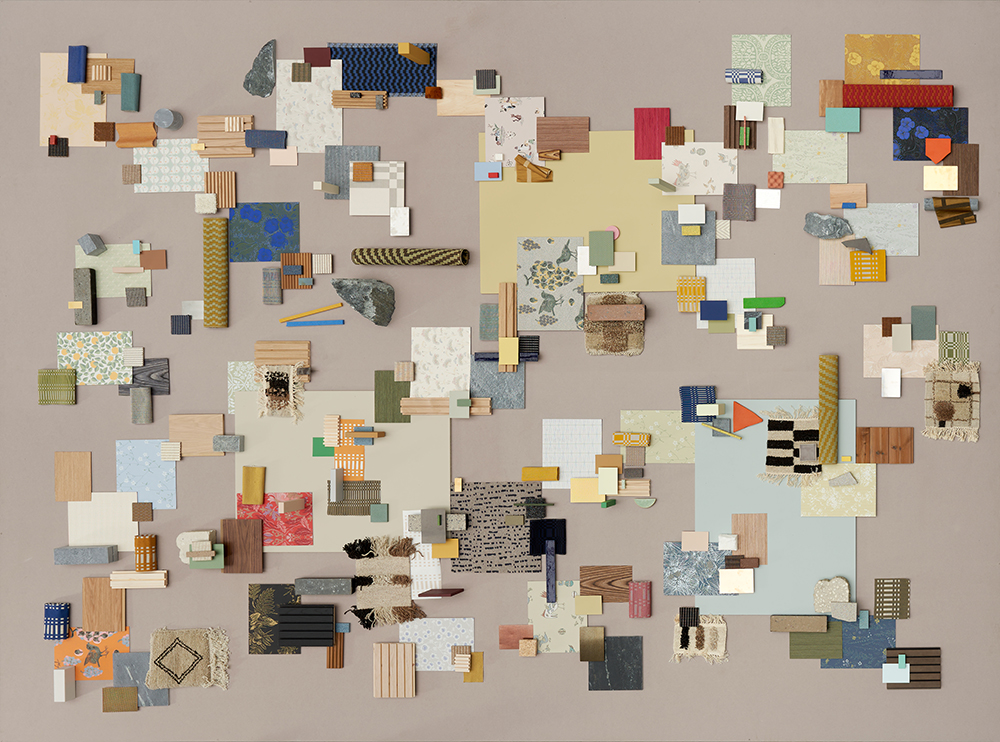 Johanna Gullichsen participates in the Habitarematerials exhibition at Milan Design Week 17-23.4.2023.
Habitarematerials is part of the Alcova exhibition curated by Joseph Grima and Valentina Ciuff. In recent years, Alcova has been one of the most fascinating and followed events of Milan Design Week.
Designed by NEMO architects, the experiential and inspiring material library is based on the concept of democratising design. The exhibition features high-quality and beautiful materials from 14 Finnish companies: metals, wood surfaces, wallpapers and textiles.
"Habitarematerials is a material library available to everyone, letting people touch the samples, experiment, and create something new. The exhibition offers visitors space and freedom to browse through materials and explore their tastes by experimenting with different combinations of surfaces and colours. The materials are attractively presented, and each sample is labelled so visitors can photograph the product information", say, Jussi Laine and Maria Klemetti Laine, architects at Nemo.
Habitarematerials gives room for creativity, experimentation and play. Good design consists of carefully considered choices. However, a thoughtful and well-considered decision is different from a familiar and safe one. A new and surprising combination can suddenly be the obvious right choice. Habitarematerials invites you to play, explore, discover, and find new solutions.
A coherent whole is Habitarematerials' strength. The different materials complement each other and can be easily combined.
Jussi and Maria explain the starting point for the exhibition design: "We curate the selection of materials on display to assure visitors that the showcase is beautiful, interesting, and in touch with the times. The exhibition space in itself is impressive and powerful. The exhibition furnishings add sculptural elements to the space and allow the participating companies to create something completely new from their materials."
Cover Story, CWP Oy, Durat, Johanna Gullichsen, Kärävä, Nordic Copper, Novo Wood, Pihlgren&Ritola, Sera Helsinki, Stala, Luonnon Betoni, Laatupaneeli, Tulikivi and VM-Carpet are participating in the exhibition. The range includes both innovations and products with a long tradition. The values of all companies are based on good quality and production that respects the environment and people.
Alcova's location on the former Porta Vittoria abattoir site adds a fascinating dimension. Seeing how Finnish design looks and feels in an old Italian industrial space, where convention does not limit one's thought, is fascinating. Rusted and worn surfaces, high ceilings and abundant natural light create a setting where the mind is free, and the impossible seems possible.
Come and join the game! Let's combine, swap, photograph, and discard one pattern to choose another. Match opposites, find contrasts or let the materials merge.
Welcome to Alcova!
Via Molise 62, Milan
17–23 April  2023
11 am – 7 pm
(Last entry at 6 pm)